www.industrymiddleeast.com
Written on Modified on
Innovations and trends in control engineering - a focused overview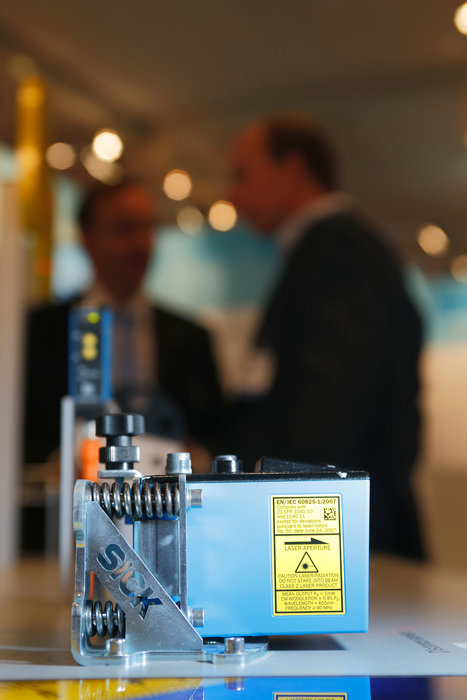 Around 85 of the expected 450 exhibitors will be showcasing their products and system solutions from the field of control engineering at the forthcoming supplier show for mechanical engineering (FMB), which will be staged at Bad Salzuflen Exhibition Centre from 5-7 November 2014. A com-paratively high number of exhibitors will be presenting their range of electrical engineering solu-tions, which ultimately provides the foundations built upon by control engineering.
For the visitors, this means: They will obtain a concentrated overview of suppliers, innovations and trends at the trade fair. This is not only guaranteed by the sheer number of exhibiting companies but also on account of the fact that global players such as Beckhoff, Mitsubishi, Phoenix Contact and Siemens will be presenting their universal programmes alongside numerous highly specialised medium-sized enterprises whose control solutions are geared to the requirements of specific sectors or product areas.
Trade visitors can look forward to in-depth, concrete technical discussions and to comprehensive informa-tion since the FMB is designed as a working fair focusing on the direct exchange of knowledge and ideas between producers and users. It is precisely this concept which is appreciated by the visitors who make their way to the event with specific projects and enquiries.
The issues discussed at the stands of the control engineering specialists arise from the specific require-ments of the visitors. These technical discussions include subjects such as the selection of a control concept and the appropriate communications norm. The integration of safety functions will also be a frequently addressed issue for which not only the experts from the field of control engineering have solu-tions to offer but also dedicated suppliers of components for mechanical safety such as the companies Pilz and Sick.
FMB - the supplier show for mechanical engineering will not only provide visitors with a comprehensive overview of the "status quo" of control engineering but also with an outlook concerning the future devel-opments of this discipline. Members of the leading edge cluster "Intelligent Technical Systems - It's OWL" will be presenting interim results of their joint research activities at a special show. Here, the visitor can experience future concepts of control and automation engineering live, and has the opportunity to engage in discussions with the developers on site.
A current list of FMB exhibitors can be viewed online and downloaded by going to www.fmb-messe.de