www.industrymiddleeast.com
Written on Modified on
An anniversary is coming up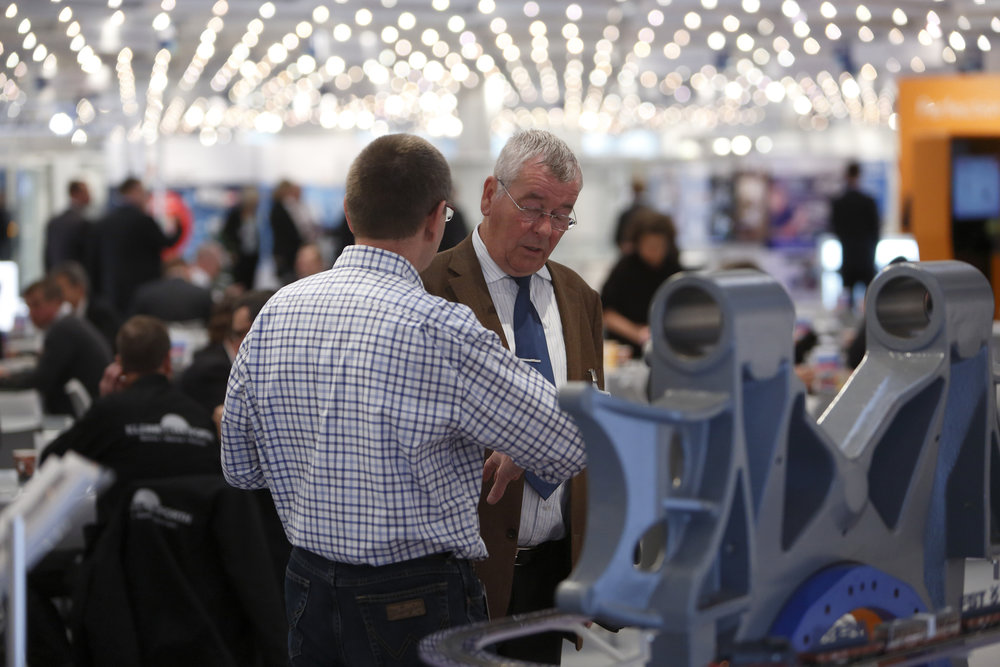 When FMB opens its doors once again at Bad Salzuflen Exhibition Centre on 5th November, the event organizer Clarion Events Deutschland will be cele-brating an anniversary at the same time: It will be the tenth event in succes-sion. The show has grown continuously since its establishment. Last year, some 400 exhibitors presented their companies and showcased a compre-hensive range of components and services for mechanical engineering. This number will be even higher in 2014.
When FMB was initially set up, the idea was to bring numerous companies en-gaged in mechanical engineering in East Westphalia-Lippe (OWL) together with efficient suppliers. Hans-Dieter Tenhaef, Director of the company Moderne Indus-trie Technik GmbH, was among the driving forces of that time - in association with the Initiative "OWL Maschinenbau" (Mechanical Engineering): "OWL is home to around 400 enterprises operating in the mechanical engineering sector, the electri-cal and electrical engineering industry as well as the automotive supply industry, which provide jobs for approx. 80,000 people and generate annual sales of some EUR 16.5 billion."
All the same, a total of 184 exhibitors took part in the first FMB in 2005, and both the visitors and the exhibitors were extremely satisfied with the course of the event. Although the concept of the show has subsequently been continuously developed, the main features of the show have not undergone any changes. Christian Enßle, Show Manager FMB at Clarion Events: "The focal point of FMB is not presentation but rather discussion. This is where specialists from a wide variety of sectors come together to exchange their ideas in a focused manner on potential joint projects concerning all aspects of the mechanical engineering supply industry."
The show covers the entire spectrum of supply components for mechanical and plant engineering: Drive and control technology are represented just as much as handling and assembly technology, metalworking and plastics processing compa-nies as well as quali-fied service providers, for example in the field of product development.
The well-balanced nature of the FMB concept is demonstrated by exhibitors such as Beckhoff, Bosch Rexroth, Dreckshage, Ferchau and MSF-Vathauer, who have taken part in all nine shows since it started in 2005 and have also booked their stands again for 2014.
Meanwhile, the focus of FMB has long since shifted to include regions beyond the borders of East Westphalia-Lippe and attracts visitors from the entire northern half of Germany as well as from the neighbouring states.
The FMB show will be presenting itself at its best in this anniversary year. Christian Enßle: "The number of bookings and reservations is greater than last year, we have succeeded in acquiring 42 new exhibitors for the event. These include well-known companies such as Balluff, Deprag Schulz, Eisele Pneumatik, MS Plus Automation and Schunk. Moreover, there will be new joint stands and special shows."
A current list of FMB exhibitors is available for download on www.fmb-messe.de