www.industrymiddleeast.com
Written on Modified on
XF510Cp: very-high-speed marking by micro-percussion
The TECHNIFOR XF510Cp micro-percussion marking machine is the world's fastest in its category. It can mark up to 10 characters per second, twice as fast as the preceding generations. It is also twice as compact and has multiple communication interfaces, making it particularly easy to integrate. The XF510Cp is the ideal solution for precision marking applications in mass production: automotive, locks and keys, pneumatic components, electronic components, sensors, etc.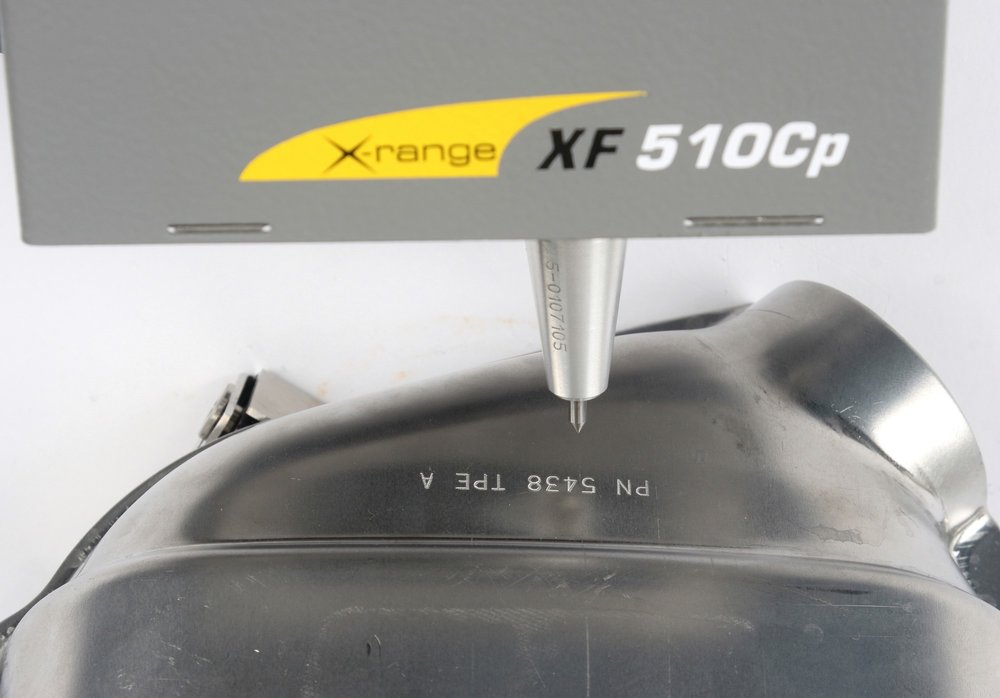 From the design phase, marking rate and compactness were defined as priorities for the XF510Cp. TECHNIFOR's R&D teams have completely redesigned the marking head's mechanical guidance system and its associated electronics. First, the use of latest-generation electronic components has shortened computing times. Second, the to-and-fro path of the marking head has been optimized. Lastly, a new motor control system has been installed. New micromechanical components have also been incorporated.
Its high marking speed means that the XF510Cp does not lengthen production line cycle times. Part marking times will almost always be shorter than the time taken by another step in the manufacturing process in which the XF510Cp is integrated. It can thus operate completely in concurrent operation time.

The XF510Cp marking head has extremely small dimensions and weighs only 2.3 kg. This makes it the ideal solution for integration into a production line, on rotary tables, robot arms, etc.

The XF510Cp is easy to use. Its UC500 remote control unit is designed for use anywhere in the world. It now has an interface in a choice of 17 languages, manages 13 types of keyboard and has a universal power supply compatible with voltages from 90 to 250 V. A production line designed in one country can be exported to anywhere in the world without any changes. The control software is also very user-friendly, based on pictograms, and offers multiple marking options: fixed text, variable text (dates, counters, shifts, variables, etc.), logos, DataMatrix™ codes, linear, angular or radial marking, etc.

The XF510Cp is particularly open. The standard version has an 8-input, 4-output board and RS232, USB and Ethernet ports. It can be controlled by Ethernet or RS232 link (exchange of marking start, cycle end, cycle stop, machine ready to mark, marking in progress, etc., data). The USB port is used for backups, software updating, transfer of marking files, logos and fonts, marking file backup, etc.

The XF510Cp has a 50 x 20 mm marking area. It can mark two-dimensional DataMatrix™ codes (5 seconds per code). Its high memory capacity can store up to 1000 marking files. Many options are available, including column and adapter plate, Windows™ marking program and cycle start/emergency stop button box.

The XF510Cp marking machine is the solution for the traceability of all industrial parts.