www.industrymiddleeast.com
Written on Modified on
Modular railway platform from Tata Steel
As an alternative to concrete structures, Tata Steel now offers a full range of steel modular platforms – a fast and inexpensive way to extend existing platforms, or create new ones, without any significant traffic interruption.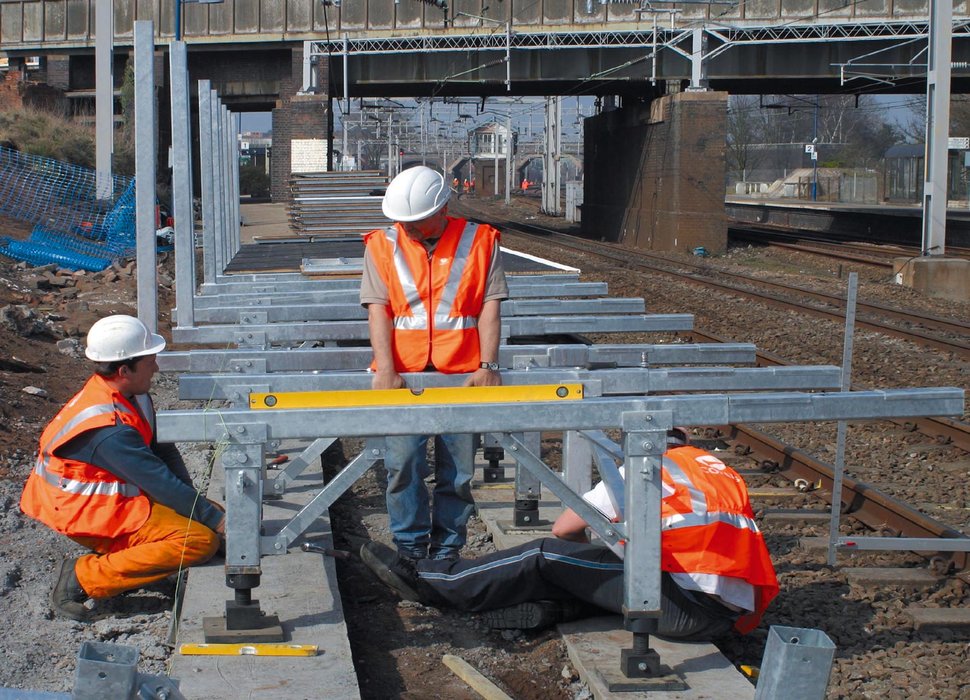 The railway landscape may change. Whereas engineers usually think concrete, Tata Steel development teams have totally re-designed the railway platform concept to create a wholly modular product made from rectangular hollow steel sections. The objective was to provide a cost-efficient, quick way to design and install passenger platforms. What's more, Tata Steel modular systems can be customised with all kind of surfaces and finishes.

A reduced total cost of ownership
The use of lightweight components minimises foundation impact and avoids the need for costly and time consuming ground treatment measures. Moreover, specific installation material is not required, the traffic is not interrupted during erection and the structure has a 75 year life span. During that period, the Tata Steel modular system is also adjustable and can be relocated.

Only a few weeks for commissioning
The modular platform system allows a full solution to be designed and installed in only a few weeks. Tata Steel has developed specific software that allows a quick customised design, starting from standard modules, whatever the width, length or curvature (convex, concave or reverse). Structural resistance, shape and weight are automatically computed. Thanks to the low weight of the individual components, installation can even be only manually assembled. Each component requires only a one or two person lift. Pre-surfaced modular deck panels can also be proposed or a bespoke finish can be used to enable extensions to fit in aesthetically with existing structures.

Removable and adjustable platform
Modular design and low weight allow the platform to be dismantled and placed in another location if needed. The height can be changed by simply altering the adjustable feet. This allows for variation in foundation levels to be readily accommodated within certain tolerances.

Minimum traffic interruption
Thanks to a cantilevered design, the platform can be largely installed in the green zone whilst the line is still open. In that security area workers can operate while trains are running. Possessions are therefore only required to gauge the platform and lay the final surfacing.

The modular system can also be used on existing platforms to increase the height, thus responding to the needs of the handicapped or elderly.