www.industrymiddleeast.com
Written on Modified on
ARC Informatique announces the release of PcVue v.8.2 SP1, the latest update of its management software package. PcVue stands out by federating all building management parameters in a single tool, including heating and air-conditioning, lighting, security, low-voltage electricity supply, fire alarms and other functions, for the service sector, industry, airports and hospitals. PcVue V8.2sp1 innovates with its building energy optimization modules and its capacity, unique on the market, to incorporate AutoCAD files directly. PcVue is installed in several thousand buildings around the world in more than 20 countries, including Airbus Industries, Paris Charles de Gaulle airport, Central China TV (Beijing), Milan hospital and many others.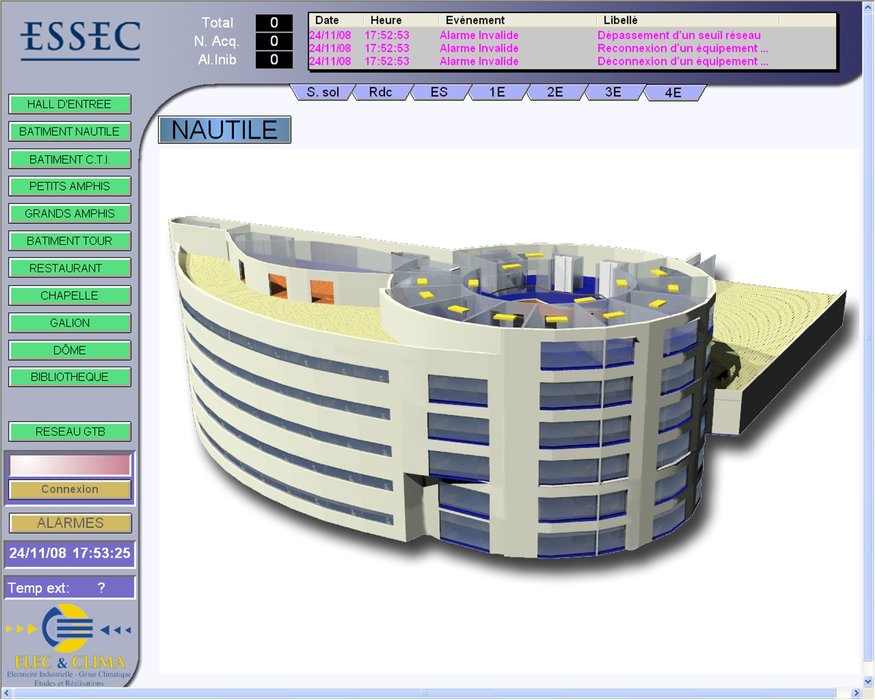 PcVue v.8.2 SP1's first standout feature is its capacity to optimize the energy efficiency of a building so that it is more economical and more ecological. The software incorporates the protocols necessary for processing information from energy-consuming subsystems: BACNet® (controller management), Lonworks® (building partitioning), Dali (lighting control according to light level). It continuously optimizes the operation, simultaneous or otherwise, of HVAC units, lighting systems and sunshades, and the allocation of energy sources (solar, etc.) according to the needs.

The Visual Manager module is used for energy management analysis. It can monitor not only the metering of primary and secondary energies but also the operation of equipment that has an influence on the metering. Visual Manager can also handle any other 'influencing factor' as well as consumption forecasts, so that the user can compare and analyze all the information relating to energy tracking; this is referred to as targeting. Continuous monitoring enables rapid measurement and analysis of any drifts and also of the results of the corrective actions implemented. An easy-to-use web scheduler is also provided as a task planning aid: heating on/off times, lighting of given areas, etc.

PcVue v.8.2 SP1 also innovates with the latest upgrades of its Smart Generator tool, which now handles AutoCAD® files, making it the world's only tool of this type that is fully AutoCAD®-compatible. When the supervision application is being produced, the Smart Generator module enables the use of data from third-party software, such as Wago CoDeSys®, Schneider Electric Unity®, ISaGRAF, Siemens STEP7® or Echelon, and automatic generation of the human-machine interfaces (object models, behaviours). From AutoCAD® building drawings and automatic controller information, the supervision view models and the associated objects can be generated automatically. For example, the AutoCAD® drawing of the control unit can be used directly to produce a dynamic object interfaceable in the supervisor. The temperature control commands can also be integrated directly. This considerably shortens development times and reduces the risks of error.

PcVue v8.2 SP1, like previous versions, also includes advanced alarm management (with masking by dependency), flexible architectures (standalone, client/server, web client, etc.) and other features.