www.industrymiddleeast.com
Written on Modified on
Tata Steel Rail has just completed delivery, spread over five years, of 130 000 metal railway sleepers for the renovation of the Corsican railway. Made in Scunthorpe, England, the sleepers have the advantage of being fire resistant, are specially adapted for metric gauge tracks and most importantly, are easy to handle as they are two times lighter than wooden sleepers.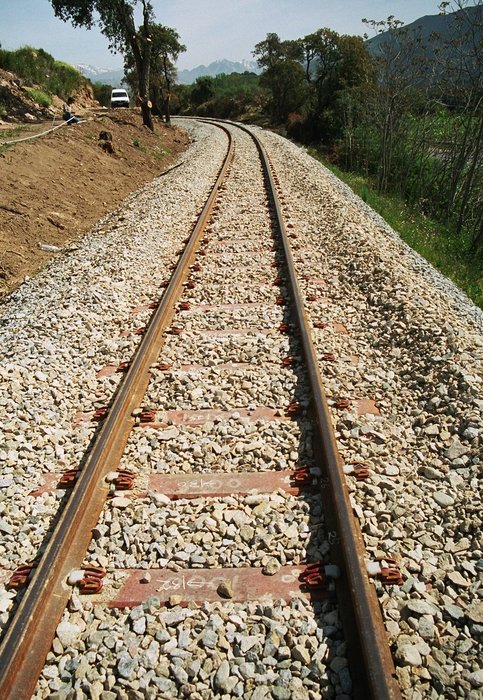 Corsican Railways (CFC) have today completed 232 km of "metric gauge track" type lines, made up of the 158 km Bastia-Ajaccio main artery and the 74 km Ponte-Leccia – Calvi branch line. This exceptional network benefits from an unprecedented upgrading, led by the Corsican Territorial Collective (CTC). The purpose of the project is to bring quality improvements (comfort, reduction in travel time between Ajaccio and Bastia, and safety) and quantitative improvement (dual track and peri-urban services in Ajaccio).

It is within this context that Tata Steel has delivered 12 000 tons of E2 36 25m rails and 130 000 metric gauge metal sleepers to the Corse Travaux Company, a natural choice for this type of sleeper. Firstly, as the Corsican lines cross difficult to access zones, its reduced weight and ease of handling has been appreciated. Then, through its shape, the metal sleeper provides good stability, particularly in curves (frequent in the mountains of Corsica) and are therefore appropriate for the small platforms necessary on metric gauge tracks. Finally, they are fire resistant and their life span is more than 20 maintenance-free years.