www.industrymiddleeast.com
Written on Modified on
New brake technology developed by Faiveley and Railway Innovation is expected to change the way the rail industry operates. The OzECP brake system is superior to Electronically Controlled Pneumatic (ECP) brakes currently available on the international market. This innovative system can be retrofitted to existing trains while still allowing conventional brakes to be used as a back-up safety mode.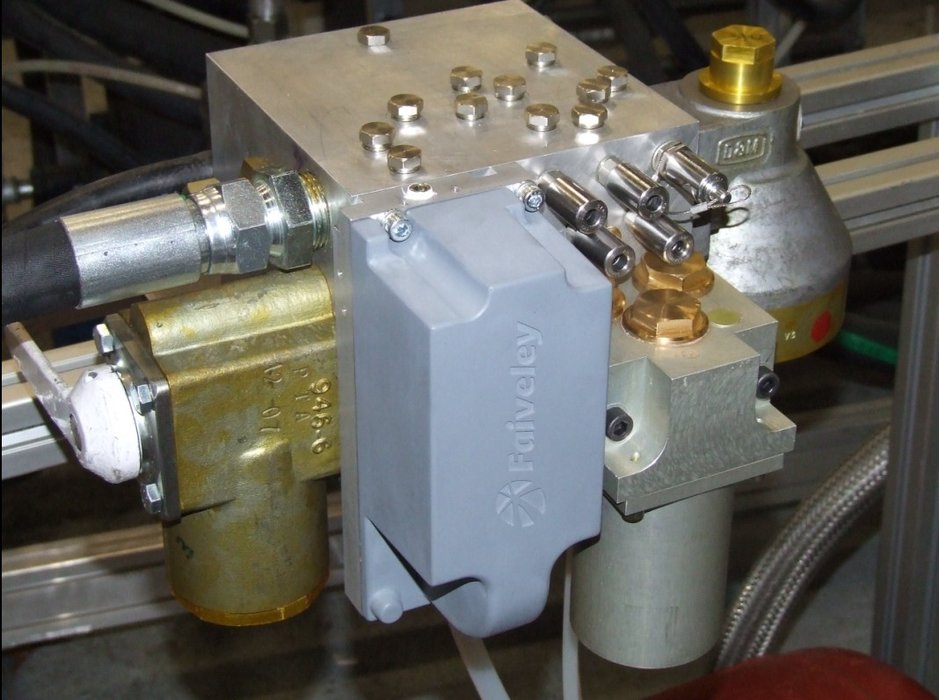 The OzECP brake product is developed in a partnership of the Faiveley Transport Group – locally represented by Faiveley Transport Australia, Queensland Railway, CQUniversity and Rail Innovation Australia with support from the Queensland Government through a Smart State Innovation Projects grant.
Because it offers many advantages, the ECP brake solution from Faiveley Transport shall be very successful with the Freight operators. Owing electronic control and remote actuation units, this system enables real simultaneous brake application on every wagon. Braking distance can thus be reduced by 40% to 60%. ECP brakes can also operate in graduated release meaning that there is no fuel waste while pulling trains against a heavy brake application. Further, because all of the cars' ECP brakes release simultaneously, fuel will not be wasted on initial start-ups and power-ups after a brake release. The consumption of braking system compressors is notably lowered as well as wheel and brake component wear.
The OzECP system is an "all-in-one" compact solution – each braking module includes electronics, batteries, etc - that integrates a reduced number of components in each brake. Compared to ECP brake systems available on the international market, the OzECP system provides a very cost-effective solution. The objective is to offer an economical, easy-to integrate solution to any freight operator in Australia, but also on an international scale. According to Faiveley Transport Australia Ltd Managing Director, Mark Carling, "There is a high level of interest in the OzECP technology with a number of Australian operators contacting the company to express their desire to move to ECP brakes. Internationally, the US is obviously the biggest freight market, with Brazil also a key player, as well as South Africa."
The OzECP integrated design consists of Car Control Device (CCD) with an electro pneumatic valve mounted on each wagon. These stand alone modules utilise many fewer components than the competition. They are commanded by the driver directly via a CAN bus and actuate the wagon brakes. QR's mode of operation will see one OzECP system controlling two wagons, though single wagon control is also possible and may suit the application of other operators.. Compact and lightweight, the electronic brake controller is incorporated into the pipe bracket.
OzECP is a low-cost alternative, expected to retail at a fraction of the cost of ECP brakes currently available. "The whole point of ECP is to make operators of freight systems more efficient, with the train stopping much more readily, getting more capacity out of the network," Mr Carling said. "This product has significant market advantages. Firstly, the "all-in-one" conception of the OzECP system makes it a very easy retro-fit solution to the existing fleet. The second advantage is that because the pneumatic brake operation remains, if the ECP system fails at any stage, the pneumatic brake system can operate as a fall-back. Secondly, the OzECP brake is more reliable and safer because it is combined with a simple pneumatic brake valve as a back-up. In a case where ECP is not available, the system is capable of operating the brakes in a back-up mode, allowing the train to be worked out of traffic as quickly as possible, minimising operational delays
The technology adopted by Faiveley Transport is a low consumption electronic CCD (5W) with a battery to provide the full service performance in case of failure of the power supply train line. This standard component need not be re-designed by customer, instead only the pneumatic components, like the pneumatic Manifold can be eventually adapted to be easily mounted on any wagon type. Thus, engineering costs are reduced. Thanks to its compact size, it is also very easy to implement (300x300 mm). Maintenance is also very easy, with components simply replacable in line by a single orperator.
50 systems will be implemented from September 2009 for Queensland Railway
For project partner Queensland Railway, the major benefits of OzECP include lower equipment cost and a reduction in installation time due to its unique design, to suit retro-fitting coal wagon fleets.
Mr Ted McLeod, QRNational Coal's Manager Fleet Development, explains: "This could save QR significant installation time, allowing the fleet to be retrofitted faster and realising the benefits earlier, I believe the readily fitted OZ-ECP manifold could be easily integrated into Queenland Railway's design. Another major benefit of OzECP is greater system capacity due to decreased cycle times through more consistent running speeds, shorter stopping distances and faster brake pipe recharging."
Meanwhile, the OzECP project is going through a very rigorous qualification process which last step being the installation on a complete coal train from QR. Towards the end of 2009, 50 systems are about to be installed.
Rail Innovation Australia's General Manager, Dr Anna Thomas, whose company is responsible for commercialising Rail CRC's intellectual property – including the OzECP product – is eager to see the realisation of the project. "It has been a long development road for OzECP, but the project is a real story of collaboration between the industry, particularly QR with their development concepts and input, academia through CQ University and now international rail system company Faiveley Transport," Dr Thomas said.
QR generates more than $3.5 billion per annum in revenue and is one of Australia's largest integrated transport providers. On any day QR operates more than 1,000 train services, moves more than 683,000 tonnes of freight and carries over 170,000 passengers to work, home, vacation spots and other destinations. QR employs more than 15,000 team members nationally, making us one of Australia's largest employers. As of the 1st of September 2008 QR had added two new subsidiaries to its portfolio, QR Passenger Pty Ltd and QR Network Pty Ltd.
Faiveley Transport is a world reference in the railway industry supplying a vast range of on-board equipments for Rolling Stocks from Brakes and Couplers, Passenger Access, Air Conditioning, Current collection and Electromechanical, Electronics as well as Platform Screen Doors and Services. Faiveley Transport is actively present in more than 20 countries owing a vast network of 40 sites and 5 000 collaborators. FAIVELEY TRANSPORT is supplying on the Australian market for more than 20 years and has 2 sites in the country located in Melbourne and Sydney.
For more information about ECP solutions from FAIVELEY TRANSPORT, send an email at
This email address is being protected from spambots. You need JavaScript enabled to view it.